Great Service Means Great Results
A simple mantra, sure, but it's one that R-U Computing adheres to every day.
By providing our customers with honest, transparent computer repair and maintenance services, we've built a loyal customer base and a reputation for getting the job done right, and on time.
We want you to remember our name, and we'll do our best to remember yours too!
Part of Your Community
R-U Computing is based in Nanaimo, BC, but many of our customers come from neighbouring communities, both north and south. Our customers are willing to travel the extra distance from places like Port Alberni, Victoria, Parksville, and even the Lower Mainland because they know that integrity, experience and efficiency are our strengths.
R-U has been your computer maintenance 'go-to' since 1993. Support from repeat customers and word of mouth has cemented our strong reputation, which we value above all.
A Focus on Service
R-U Computing was founded in Nanaimo in 1993. During those early days we provided used computer equipment, including complete systems, monitors and peripherals. In the beginning we did offer computer services, but sales were our primary focus. The company followed demand and began providing more new equipment, as well as maintaining the service aspect.
However, box stores soon saturated the market and ultimately squeezed the retail margins in the computer sales industry to almost nothing. As more of us acquired computers in our homes, service and customer support became our primary focus, as it still is today.
Awarded "Best of the City" 2023, 2022, and 2021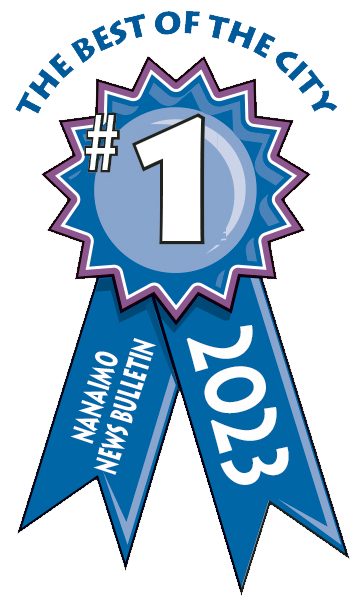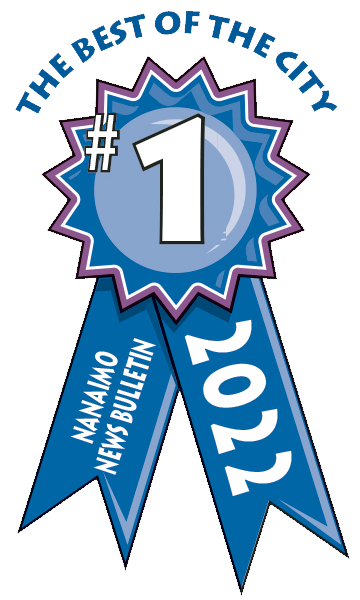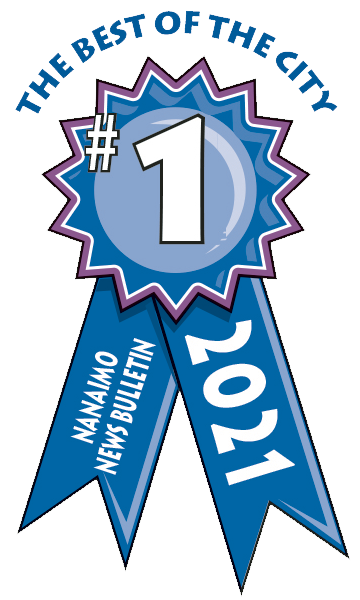 Our customer-first approach won us the community-voted "Best of the City" award for Computer Sales and Service in 2023, 2022, and 2021. And since 2021 was the first year this category was included in the polls, that means we have swept the awards – and we couldn't be more proud.
Thanks to everyone who voted, and for humbling us by making R-U Computing Nanaimo's #1 choice for computer sales and service.
Customer Reviews
Browse a collection of testimonials submitted by our customers.
It's been eight years since we posted our support for RU Computing because of their excellent service and prices. Our opinion has not changed... we always highly recommend them for anything related to computers!
Bob & Linda Brown
---
Craig at R-U Computing has to be one of the nicest people that I've had the pleasure to meet.
Not only did he help me with my (user fault) computer problems, but he did exactly what he said he would do, "fixed my computer" but with smiles and compassion while reassuring me that I was not the only one to be taken in by these "fake" online helpers.
Thank you again Craig. I tell everyone in my circle that you are the go to person for help, and I will keep right on praising your efficiency and expertise.
Karen Miller
---
In view of recent changes at this firm; I am pleased to offer this unsolicited testimonial to their skills, attitude and workmanship. I have been a customer of R-U Computing for more than a dozen years. I use my computer every day for dozens of reasons but am a complete luddite as far as understanding and trouble-shooting my own computer. For someone like myself, dealing with R-U is like having a personal highly-skilled IT department on call.
Over the years; I have used R-U Computing for dozens of computer issues and problems (most of my own making). They have always responded promptly, courteously and with an incredible (IMO) level of skill and knowledge. It is my belief that over the years they have not only served me well; but have given me excellent advice and saved me hundreds of dollars in unrequited costs; always looking for reasonable and inexpensive solutions to my issues. I absolutely trusted Maddie and her family to provide me with the best, most honest straight-forward computer information and I feel exactly the same way about Craig.
If you have any doubt in your mind, please feel free to call and speak to me directly. Good computing!
Brian Fisher
---
In the past two years we have been extremely pleased with the personable service we have experienced at R-U Computing. Craig consistently went "beyond the call", to restore and improve our computer hardware and software. Without hesitation, we recommend R-U Computing for convenient, reliable and prompt service.
Mike & Gail Dodd